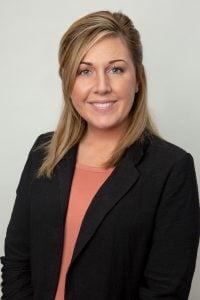 Meagan Alexander Realtor has been a well-regarded Realtor in the greater Kalkaska/Traverse city area since 2016. Her success is almost exclusively based on positive referrals based on Meagan's tireless work ethic and commitment to exceeding her clients' expectations.  She is known for her attention to detail and listens to clients wants and needs.
Amongst all of her priorities, Meagan's number one priority is providing only the most excellent service to both buyers and sellers and earning client trust, referrals and repeat business through her diligent efforts.
Buying or selling a home is a complex, sophisticated and, often, a deeply personal endeavor. Clients appreciate Meagan's patience, ability to listen and hear what a client wants, her negotiation skills and also her ability to accurately price and market a home.
Meagan Alexander Realtor is a native to the area and is an advocate for living the Northern Michigan lifestyle.  Northern Michigan residents are blessed with an abundance activities for families in every season. In addition to her commitment to her profession, Meagan enjoys making the most of the times spent with her husband and son participating in the many outdoor activities available in in Northern Michigan.  Taking advantage of the various family actives in each of our four seasons in NW Michigan is what strengthens the family.
Meagan also recognizes and values the trust her clients place in her and she strives to exceed your expectations on a daily basis.  Working on your behalf and looking out for your best interests in your real estate transaction is The Difference you will see.  If your considering selling or buying real estate in NW Michigan, Kalkaska, Grand Traverse or Antrim Counties,  Megan welcomes the challenge to meet your needs!  Contact her today for your no obligation market evaluation!
Meagan Alexander Realtor 231-350-8023
The Difference Real Estate