Moose & Stella's Cafe is Kalkaska's newest inspiration for a unique restaurant destination!
Kalkaska Michigan is a quaint northern Michigan town where Dan Bloomquist and his wife, Eva Marie have put down roots and determined to bring their passion for good food and community together. These restauranteurs have brought a unique and fun-loving twist to their Kalkaska restaurant, Moose & Stella's Cafe. With three restaurants under their ownership, they sought to incorporate their love of animals into this particular location and made it a dog-themed cafe named after their beloved dogs. Moose and Stella.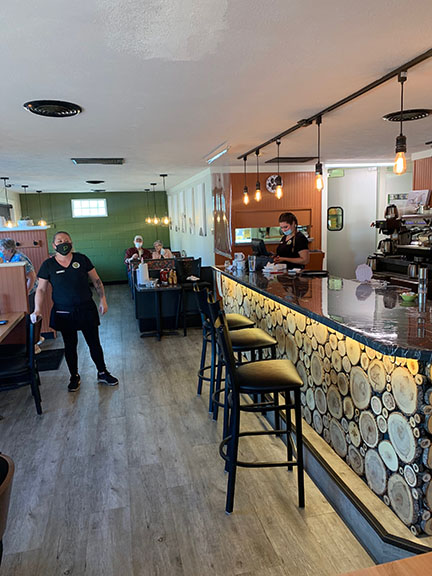 Meet Moose – the beloved bird hunting Brittney Spaniel and Stella – the classy Yorkie ahead of her time both in fashion and style.  The Moose and Stella themed cafe in Kalkaska is a representation of these two animal spirits. The cafe menu offers outdoorsy wild breakfast skillets, burgers, and coney dogs, combined with fresh green salads, gourmet style french toast, and panini sandwiches with delicate details that are not just appealing to the eye, but to your taste as well.
If you are a fellow dog lover, Dan and Eva Marie would love to have you share that passion with them over a delicious and delectable breakfast with coffee anyway you like it or how about a lunch date at Moose & Stellas!  Not a dog lover? It is not a prerequisite to enjoying some of the best burgers and dogs around this northern Michigan community!!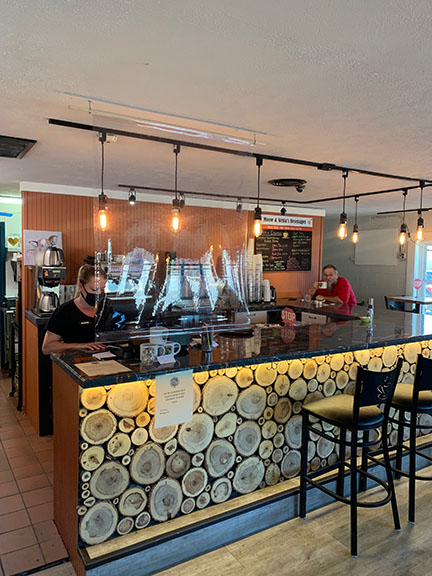 Moose & Stella's Cafe would like to assure you that they are taking all steps necessary requested by the executive order 2020-91 and the District Health Department #10 to assure your safety.  Come on in and see The Difference and originality of this fine establishment.  
Moose & Stella's is open Monday through Saturday 6:30 – 3 pm, Sundays 7:30 – 3 pm.   Located at 203 South Cedar Street, Kalkaska.  Phone 231 258 9778.