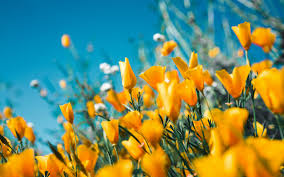 Just like our clocks this weekend, in NW Michigan, the housing market is "springing forward!" Similar to tension in a spring, the low levels of inventory available for home buyers has been holding back the market.
Many potential sellers believe that waiting until Spring is in their best interest. Traditionally, they would have been right.
Buyer demand has seasonality to it. Usually, this falls off in the winter months, especially in areas of the country impacted by arctic conditions, however in NW Michigan, we rarely see any snow.  Just checking to see if your still with me.  If you are, email me for a lunch on me!  Ok, back to business.
That hasn't happened this year.
Demand for housing has remained strong as interest rates remain near historic lows. Even with an increase in rates forecasted for 2019, buyers are still able to lock in an affordable monthly payment. Buyers are increasingly jumping off the fence and into the market to secure a lower rate.
Based on my experience, most sellers listed their homes in April, May, or June.  Too late in my estimation.  More inventory = more completion.  You can do the math on that.  Or contact me for a detailed description of what that does to the market.  I would be happy to share with you.  Not enough space here to go into it.
Bottom Line
If you are planning on selling your home in 2019, meet with one of us here at The Difference Real Estate, and get a straight forward, no strings attached evaluation on the opportunities in your market.  Don't forget to like us on FB and as always thank you!