You may be asking yourself what are the benefits of a local realtor? Are you
selecting a real estate agent
for a major home purchase or sale? A locally-based real estate agent knows your area better than anyone else and because they are from your local area, they are going to be focused on serving you. There are definite benefits of a local realtor when buying or selling.
When you work with The Difference Real Estate, we pair you with a top-rated local agent who knows our Northern MI region. We will deliver individualized service and knowledge you need to sell your home in our unique market.

Why Hire a Local Realtor?
Using a local realtor also means they know the features of your home that stand out and can advertise them well. If there is an excellent view of a local lake from your house, they can push that feature out to potential buyers. They know what is hot and what features are selling.
Buying and selling your property is already complicated enough without you trying to describe the area to the one helping you buy or sell. It's like explaining the shoe department to the store clerk. They should really already know this stuff. Even the distance from Kalkaska to Traverse City or Bellaire can make a huge difference in your realtor's knowledge and ability to promote your property.
Local Realtors Know The MarketIf you're in an area where bidding wars break out, the second a home is listed on the market, you need a local realtor to let you know. A local realtor studies the market to find that perfect home that fits your criteria. Local agents are close enough to pounce and schedule a tour of the house as soon as your schedule allows.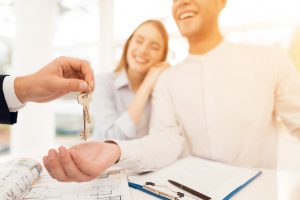 A local realtor also comes in handy when listing your home for sale. Unfamiliarity with the housing market in your area could end up causing an agent to list your price too low. Even worse than that, your realtor could end up pricing the home too high. If your house is priced too high, then it could sit on the market for much longer than you wanted or needed it to sit.
Having a local realtor that knows your market will help save you time and money while selling and purchasing your property.
At The Difference Real Estate, our local realtors are here ready and equipped to serve your needs.
Rick Matley