The History of Real Estate Profession
The profession of real estate broker began around 1900 in the United States. Since then, the profession of real estate brokers has flourished in the country. The initial home sale records began in the United States in 1890. It was an attempt to create the first real estate associated in the United States. However, the attempt failed. But it helped set a base for the process which led to the creation of the National Association of Real Estate Exchanges in 1908.
The Curbstoners
Curbstoners and the History of real estate, There were no set rules about who can start working as a real estate broker until 1919. Hence, there were no licenses or professional certifications to become a registered real estate broker. It led to dubious practices of home brokerage.
The home brokers of that era were known as curbstoners. They used to place several placards at the front side of the homes. The curbstones left placards with a hope that the leaving homeowners will pick one of the curbstoners.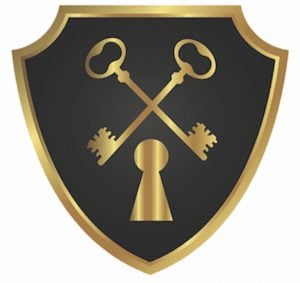 The emergence of Traditional Practice of Real Estate Sales
The dubious practice of curbstoning was lost in history. With the fall of curbstoning, a professional standard of real estate sales arose from its ashes. The professional real estate agents gained listings from home sellers through earning their trust. Home sellers happily agreed to sell their homes through the new breed of real estate agents. It was because the professional real estate agents asked for the permission of the homeowners to gain listings.
In many major cities such as Baltimore, St.Louis, and Chicago, many single real estate agents gained exclusive contracts. It made real estate agents popular among both the home buyers and the sellers. The practice of open houses and walkthrough soon started becoming the norm.
The First Open House
The first open house began in the 1910s, and it continued for several weeks. The main aim of the first open house was to open to the American public. In 1925, the idea of a furnished home was presented by the National Real Estate Journal. The real estate agents started using open houses in the 1930s and 1940s. They did it to create a sales network of homes, which they could show to the buyers later on. The soldiers returning home after the end of WWII bought new homes to raise a family. It resulted in a real estate sales boom. During this time, the term 'Realtor' became popular. Women, too, started working as a Realtor during this era.
Considering a Career instead of a job? 
If you ever thought about or wondered about, what it would be like to be independent of a boss or a job, give me a call.  I am happy to answer all your questions about the benefits of working for yourself and the benefits of being a Realtor.  A career in Real Estate may be a perfect fit for you.  I did not like the job scene either, let's talk.  Text or call me at 231 564 2600.  Thank you, Rick Matley